Skip !
FR – Skip! est un projet sur la propagation des images, sur l'instrumentalisation du travail des artistes, et une fable sur la perte de contrôle.
Et si un personnage illustré devenait soudainement conscient de son existence et de son pouvoir d'agir, pour ensuite se retrouner contre nous ?
EN – Skip! is a project on the dissemination of images, on the coopting of artists' work, and a fable about loss of control.
What if an illustrated character suddenly gained consciousness and agency, to then run amok?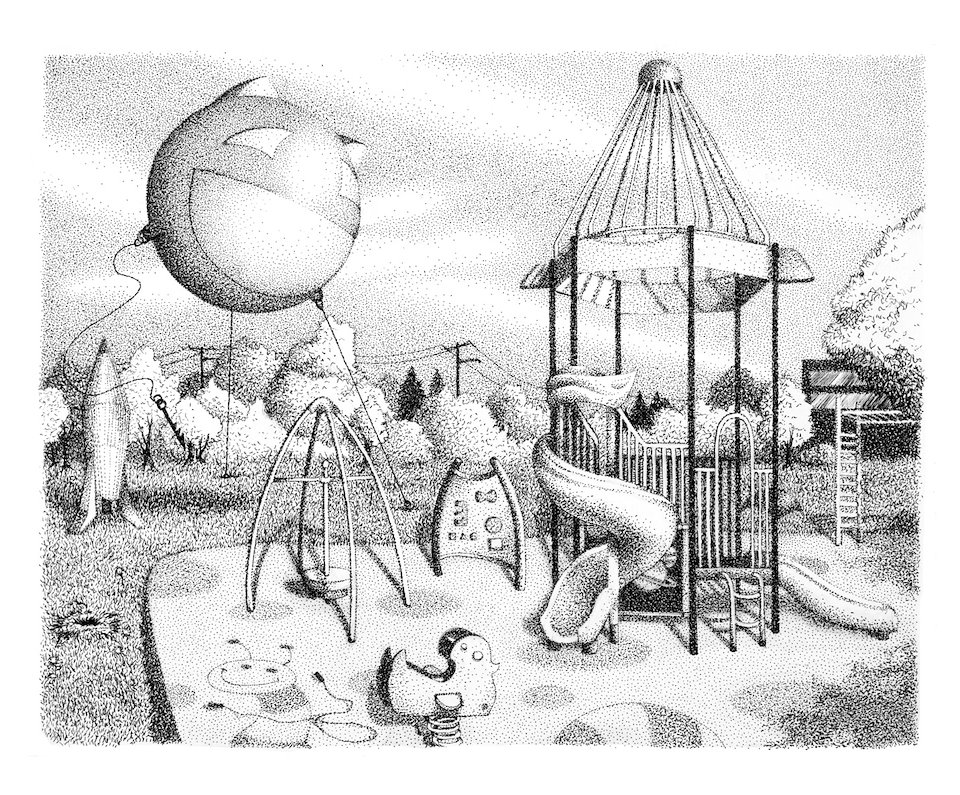 FR - La série de vignettes dessinées à l'encre relate l'évolution du personnage Skip, un chat au large rictus, né sur la table à dessin d'une illustratrice. S'ensuit alors sa popularité grandissante et la multiplication de son effigie sur des objets divers, de la simple tasse à café à l'installation publique grand format. Alors qu'il est devenu omniprésent – reproduit en centaines de copies – le personnage jusque-là inoffensif prend soudainement vie. Rapidement, il envahit la ville et sème le chaos. Comment l'arrêter, comment reprendre le contrôle ?
EN - The ink drawings series recounts the evolution of Skip, a cat character with a large grinning rictus, born on an illustrator's drawing table. Then follows his growing popularity and the multiplication of his effigy on various objects, from simple coffee mugs to large public installations. Once he has become ubiquitous – multiplied in hundreds of copies – the previously harmless character suddenly comes to life. Rapidly, he invades the city and spreads chaos. How to stop him, how could we regain control?